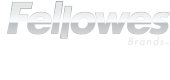 HOW IT WORKS:
Complete the claim form online. Have the following documents at hand:
             Copy of you invoice               Serial Number             Bank Account details 
Upload a copy of your proof of purchase invoice online or send It by email to fellowes@promotion-update.com

The refund will be paid into your account once the claim is verified.

Need help? Get in touch here.